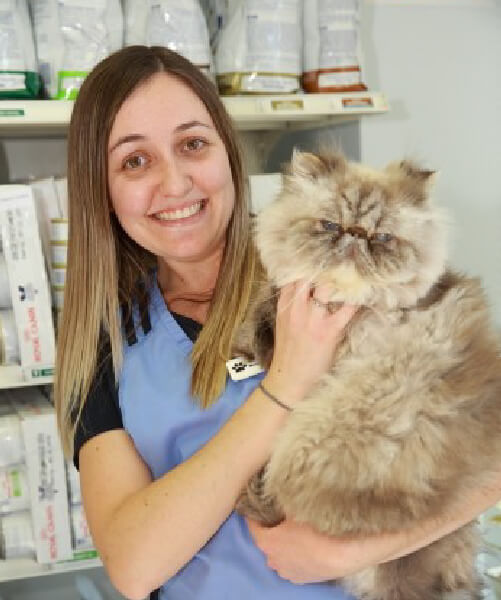 Carly, Practice Manager
Carly has been with us at Mount Joy since October 2009 after graduating from the Veterinary Assistant program at Durham College earlier that year.
Carly has worked with animals since high school, volunteering at the OSPCA, among other animal-oriented businesses to gain hands-on experience and feed her passion for helping pets in need.
As soon as you step through our door, Carly can be found at the front desk, greeting you with a smile, lending a hand to the doctors during appointments, and carrying out management duties.
She enjoys spending her free time with her handsome cat Otis and her chatty Zebra Finch Marty.