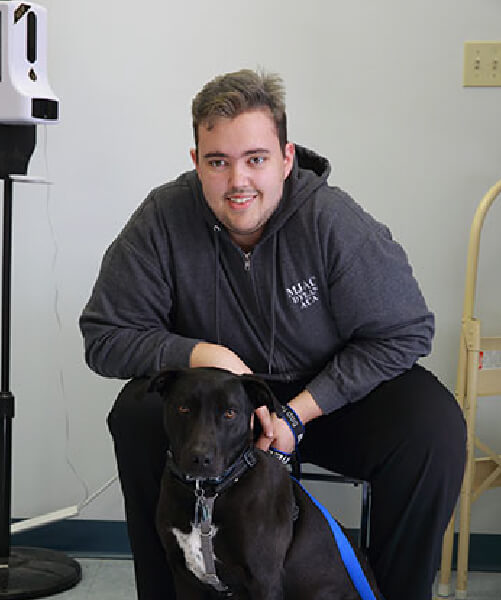 Dylan, Veterinary Assistant
Dylan's love for animals comes from growing up around them as a child. He has been working with animals since graduating from the Veterinary Assistant program at Durham College in 2018.
Dylan enjoys assisting our doctors in appointments, cuddling patients, and helping technicians during procedures.
In his spare time, he loves to go to the cottage with his family. When he is not working or at the cottage, you can find him playing hockey or spending time with his dog Oreo, whom he cherishes more than anything.