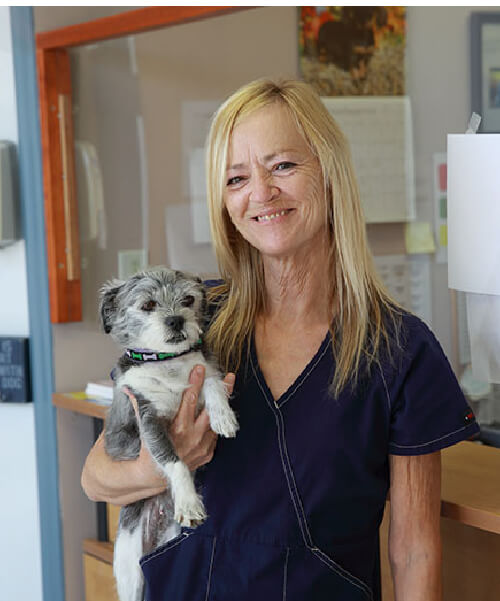 Karen, Animal Care Attendant
Karen is a recent addition to the team at Mount Joy Animal Clinic. A lifelong love of animals and a 20+ year career in the medical field has led her to pursue an opportunity to work in our veterinary team.
You will find Karen at her desk with her emotional support dog, Gill, at her feet.
In her spare time, you will find her walking with Gill, spending time with family and friends, reading or knitting socks.