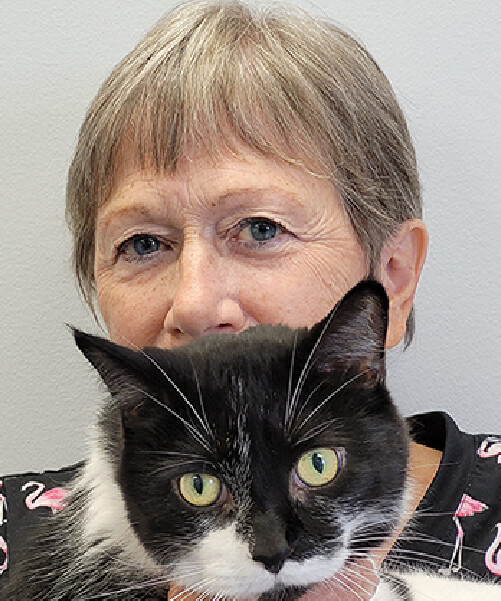 Vikki, Receptionist
Vikki is one of the most recognizable faces at Mount Joy. She's been with us for many years.
She is usually found at her desk ensuring all of our inventory is in stock and that our clients receive their pet's food and prescription orders. You may also catch her on the phone during the day. Vikki also makes time to attend to your pet's needs and give them lots of love.
She has had many pets throughout the years and has a great love for her cats at home. If you ever come through our second door, by the groomers, make sure you say hi!