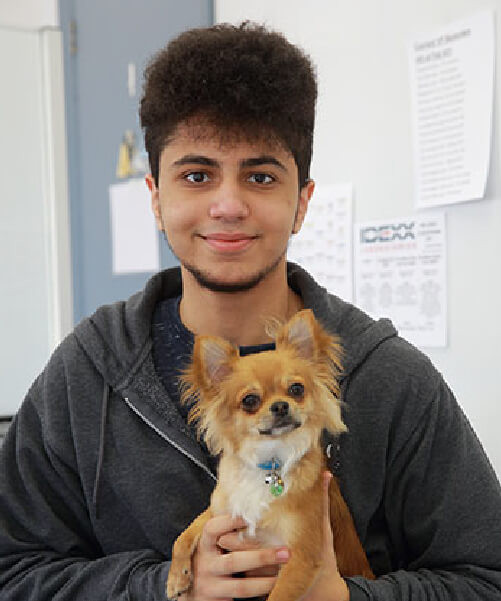 Youssef, Animal Care Attendant
Youssef joined the Mount Joy team as an assistant in 2019. He is currently in his final year of high school and plans to attend university with a major in biology.
Youssef brings his compassion to the clinic when he soothes patients, and lends a hand to the doctors, and technicians.
He has an adorable Shih-Poo at home named Fluffy whom he spends most of his time with.