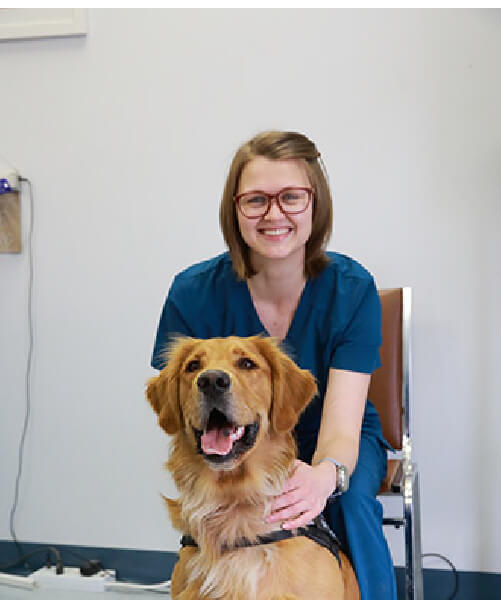 Alina, RVT
Alina graduated from the Northern College Veterinary Technology program with Honors in 2020 and completed the national examination becoming an RVT the same year.
Passionate about wildlife from a young age and always eager to learn, Alina recently completed a wildlife rehabilitation program.
She enjoys spending time with her family and her two dogs Eurig and Bear.