Care Team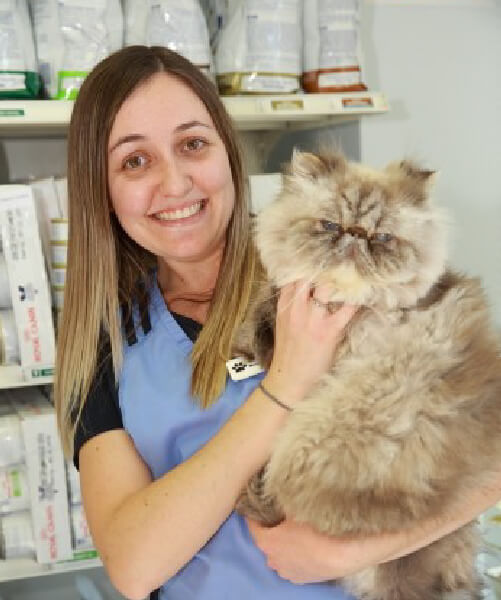 Carly
Practice Manager
Carly has been with us at Mount Joy since October 2009 after graduating from the Veterinary Assistant program at Durham College earlier that year.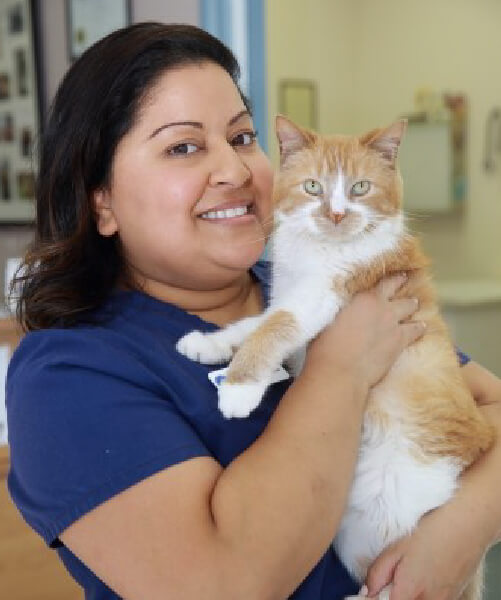 Amanda
RVT
Amanda has been a member of the Mount Joy Team for 22 years. After University, she graduated with Honors from Seneca College's prestigious Veterinary Technology Program in 2007.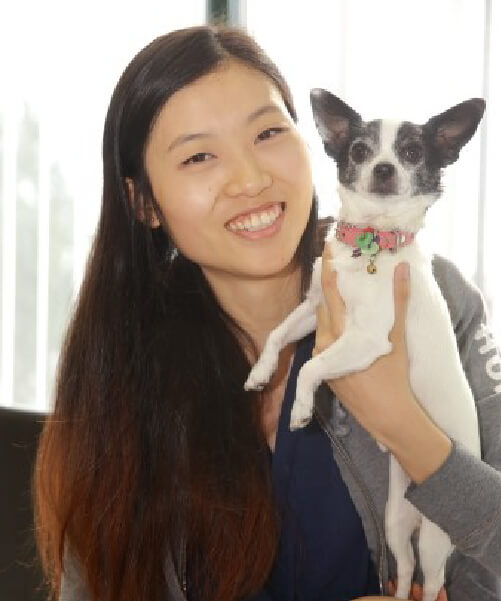 Victoria
RVT
Victoria became part of the team at Mount Joy Animal Clinic in April 2013, and when she first joined us, she was studying at Sheridan College. She obtained her Registered Veterinary Technician status in 2016.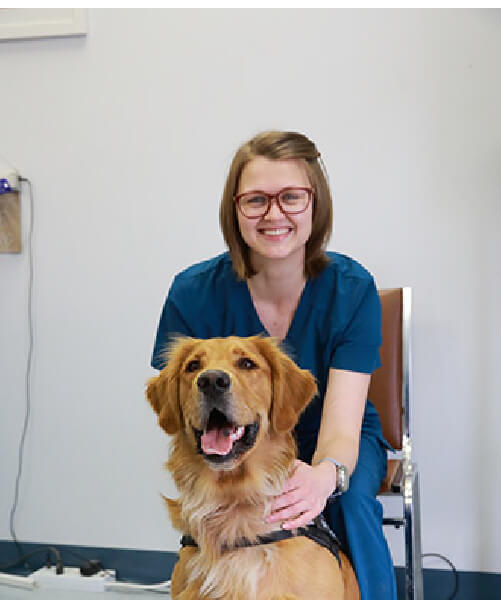 Alina
RVT
Alina graduated from the Northern College Veterinary Technology program with Honors in 2020 and completed the national examination becoming an RVT the same year. Alina recently completed a wildlife rehabilitation program.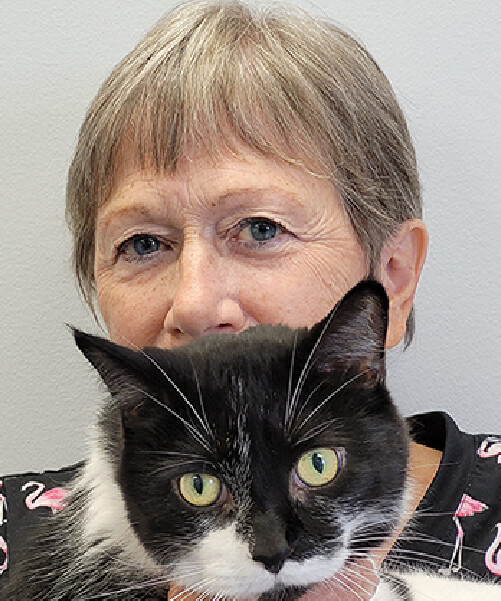 Vikki
Receptionist
Vikki is one of the most recognizable faces at Mount Joy. She's been with us for many years. She is usually found at her desk ensuring our inventory is in stock. If you ever come through our second door, by the groomers, make sure you say hi!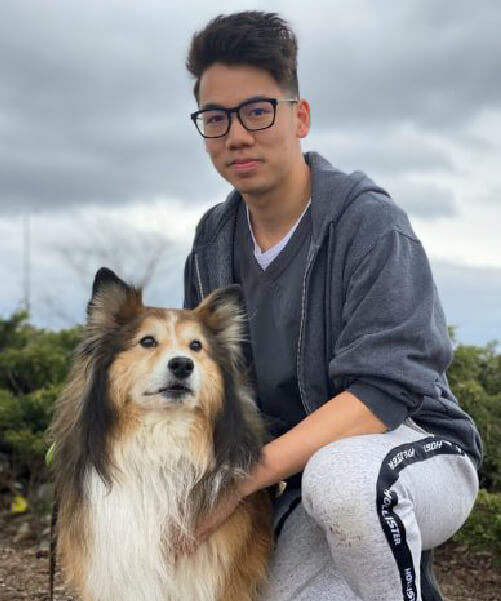 Martin
Veterinary Assistant
Martin joined the Mount Joy team as a veterinary assistant in August 2020. Martin is currently studying Biochemistry at The University of Toronto and intends to pursue a career based on his interests in humans and animals.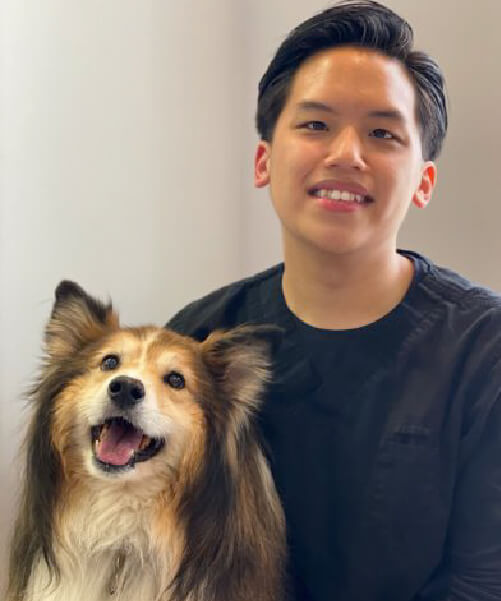 Dabriel
Veterinary Assistant
Dabriel is currently a student at the University of Guelph working toward his Bachelor of Science with a major in zoology. He hopes to apply to veterinary school and pursue a career in zoological medicine where he can apply knowledge from both fields of study.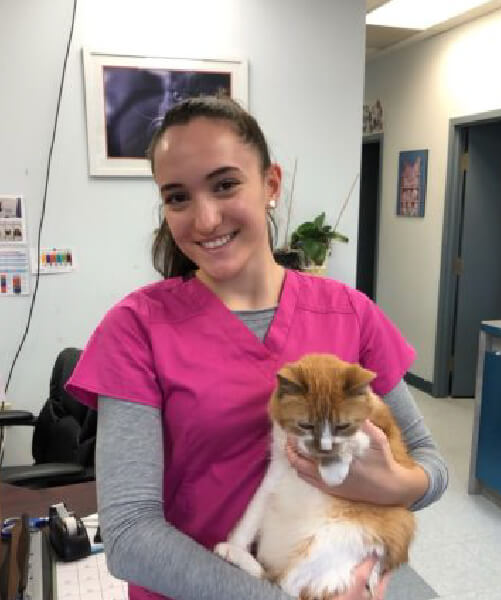 Grace
Veterinary Assistant
Grace started at Mount Joy as a volunteer in 2016 and officially joined the team as an assistant in 2018. She is currently completing her undergraduate degree in Biomedical Sciences at the University of Guelph and hopes to pursue a career in veterinary medicine.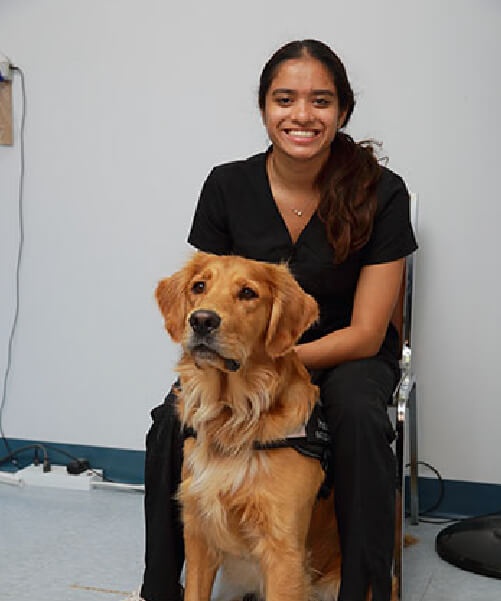 Natasha
Veterinary Assistant
Natasha joined the Mount Joy team in August of 2021 as a vet assistant. She is currently a third-year student at York University and is studying Biomedical Science. She aspires to pursue a career as a veterinarian.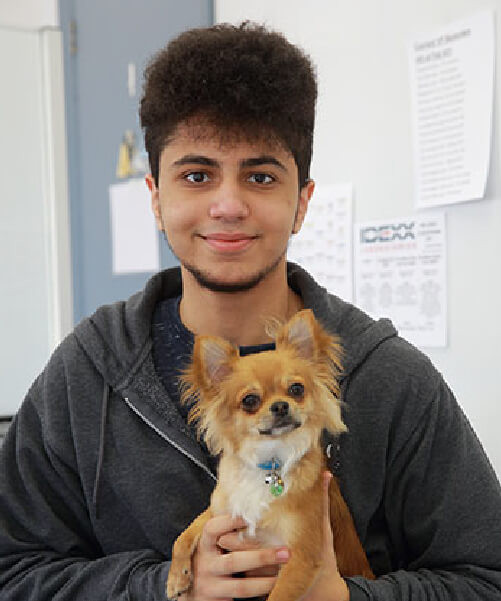 Youssef
Veterinary Assistant
Youssef joined the Mount Joy team as an assistant in 2019. He is currently in his final year of high school and plans to attend university with a major in biology.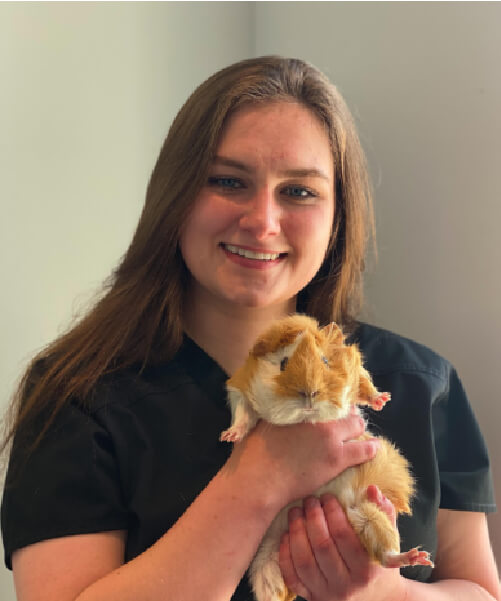 Cailie
Veterinary Technician
Cailie graduated from the Animal Care Program at Durham College in October 2019. She is now attending the Veterinary Technician Program at Seneca College.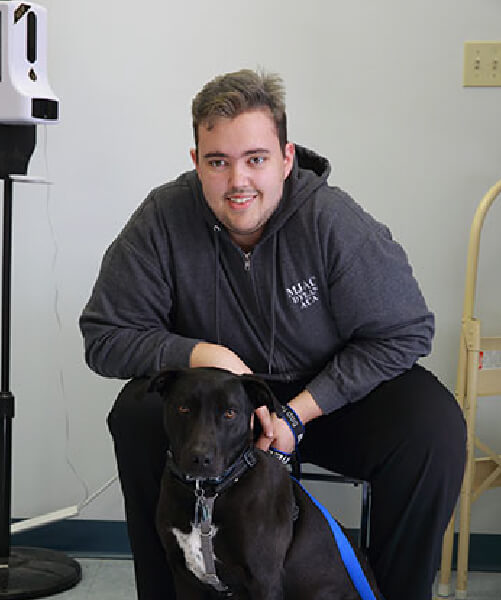 Dylan
Veterinary Assistant
Dylan has been working with animals since graduating from the Veterinary Assistant program at Durham College in 2018. He enjoys assisting our doctors in appointments, cuddling patients, and helping technicians during procedures.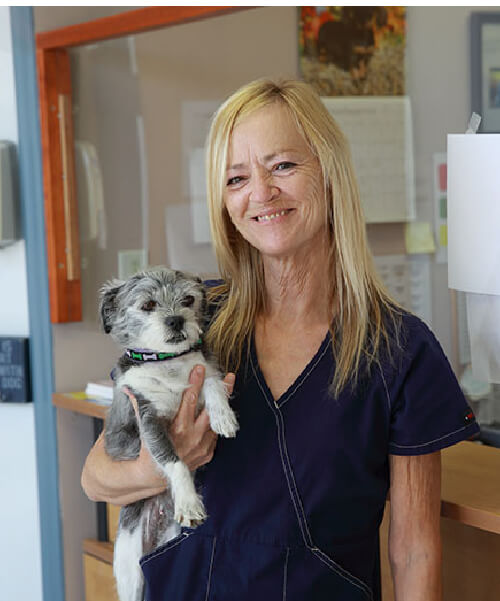 Karen
Receptionist
Karen is a recent addition to the team at Mount Joy Animal Clinic. A lifelong love of animals and a 20+ year career in the medical field has led her to pursue an opportunity to work in our veterinary team.
Have a question about our services?