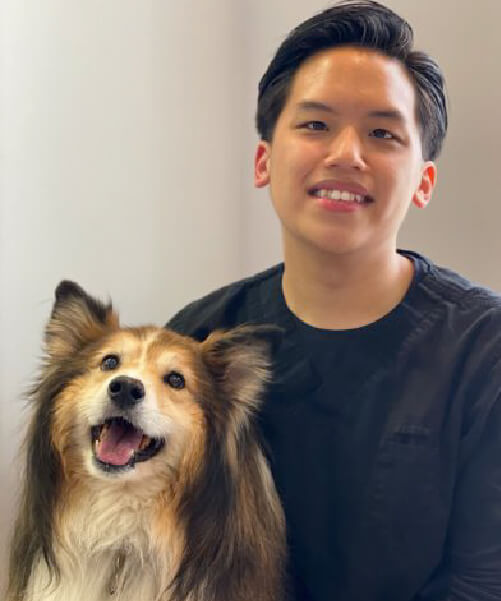 Dabriel, Animal Care Assistant
Dabriel joined the Mount Joy team in the fall of 2017 as a veterinary assistant. Dabriel is currently a student at the University of Guelph working toward his Bachelor of Science with a major in zoology. He hopes to apply to veterinary school and pursue a career in zoological medicine where he can apply knowledge from both fields of study.
Dabriel is busy at work aiding in-clinic procedures, caring for patients, or answering phone calls.