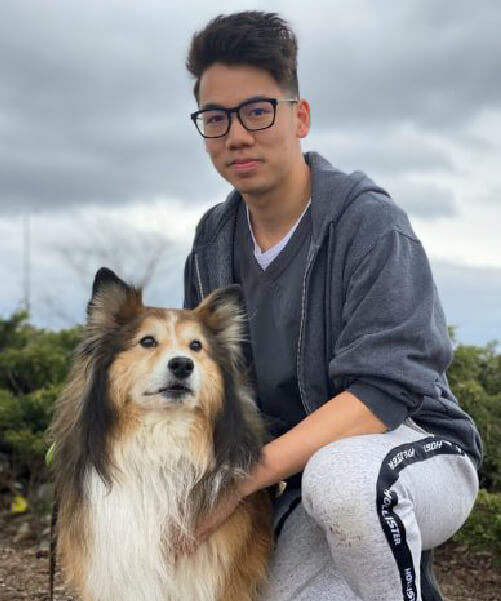 Martin, Veterinary Assistant
Martin joined the Mount Joy team as a veterinary assistant in August 2020. Martin is currently studying Biochemistry at The University of Toronto and intends to pursue a career based on his interests in humans and animals.
He can be spotted around the clinic assisting the veterinarians in appointments, handling phone calls, or comforting hospital patients in the back.
Martin plans on adding two new puppies to his family for him and his siblings to cuddle with and enjoy.