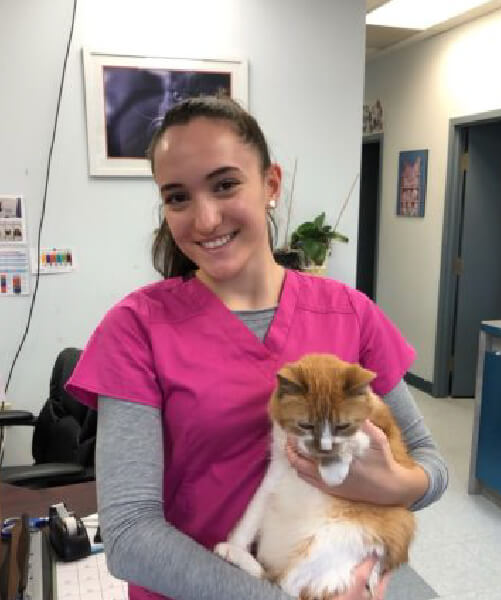 Grace, Animal Care Attendant
Grace has been with Mount Joy since she started as a volunteer in 2016 and officially joined the team as an assistant in 2018. She is currently completing her undergraduate degree in Biomedical Sciences at the University of Guelph and hopes to pursue a career in veterinary medicine.
Grace can often be seen assisting in appointments, answering the phones, and cuddling the precious pets that come in.
Grace enjoys spending time with her two lovely cats, Oliver and Olivia.